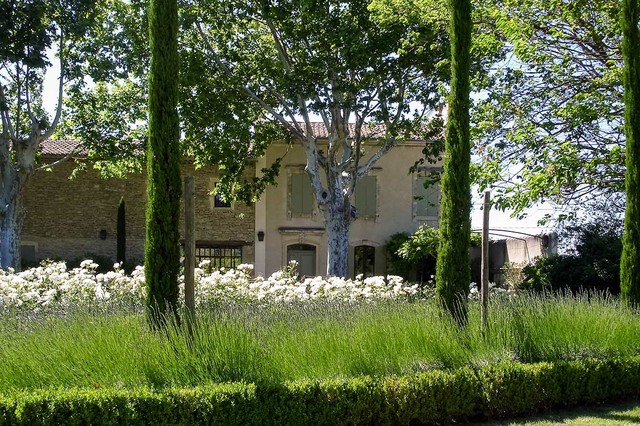 Petit Hopital, Provence
Project: Le Petit Hopital in Provence
Limestone Elements by Ancient Surfaces
Project Renovation completed in 2012

Situated in a quiet, bucolic setting surrounded by lush apple and cherry orchards, Petit Hopital is a refurbished eighteenth century Bastide farmhouse.

With manicured gardens and pathways that seem as if they emerged from a fairy tale. Petit Hopital is a quintessential Provencal retreat that merges natural elements of stone, wind, fire and water.

Talking about water, Ancient Surfaces made sure to provide this lovely estate with unique and one of a kind fountains that are simply out of this world.

The villa is in proximity to the magical canal-town of Isle Sur La Sorgue and within comfortable driving distance of Avignon, Carpentras and Orange with all the French culture and history offered along the way.

The grounds at Petit Hopital include a pristine swimming pool with a Romanesque wall fountain full with its thick stone coping surround pieces.
The interior courtyard features another special fountain for an even more romantic effect.

Cozy outdoor furniture allows for splendid moments of alfresco dining and lounging.

The furnishings at Petit Hopital are modern, comfortable and stately, yet rather quaint when juxtaposed against the exposed stone walls.
The plush living room has also been fitted with a fireplace.

Antique Limestone Flooring adorned the entire home giving it a surreal out of time feel to it.

The villa includes a fully equipped kitchen with center island featuring gas hobs and a separate bar counter connecting via open plan to the formal dining area to help keep the flow of the conversation going.

Idéer för mycket stora lantliga beige hus, med två våningar, sadeltak och tak i shingel — 
Houzz