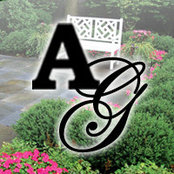 Architectural Gardens, Inc
Kommenterade: Staircase deck and tread material?
It is a wood called Ipe. It has great qualities for use as decking here in the Midwest. It commands a higher purchase price than most outdoor woods, but holds up longer - so the entire cost of ownersh...
Kommenterade: tree
Sorry it took so long to reply. The columnar trees are hornbeams, a deciduous tree here in the Midwest. They keep that slim, upright form naturally, no pruning needed. They perform very well in most l...
Kommenterade: Ugliest House In Great Neighborhood
The second photo of the interior really caught my eye - it's a great space. From only 2 pics it's hard to know, but it seems the house has great bones. It's the exterior surfaces that are unattractive...
Kommenterade: Need ideas for new front entry.
First, what climate are you in? Second, what issues are you having with the front steps? From the photo I don't see any obvious issue. Do you need a wheelchair ramp or some similar requirement? Pleas...