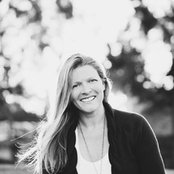 Anne Webster Designs Pty Ltd
Kommenterade: Love the tile
Hi Kristine, it's been a while on this project but I believe we got these from Beaumont Tiles. Most tile suppliers will have a similar matt grey stone tile. All the best. Anne
Kommenterade: what brand is the tub? Is it an air tub?
Hello and Happy New Year! Apologies for the delay in getting back to you. With regards to the bath tub it is by Kaldewei and has been undermounted.
Kommenterade: SHOWER AND FLOOR TILES
You're welcome and all the best with your bathroom renovation. Would love to see the finished result.
Kommenterade: How has your mother's interior style influenced you?
I grew up with my mother painting, wallpapering, making all our curtains, upholstering chairs and always yearned to be an Interior Designer but never had the confidence. She most definitely influence...