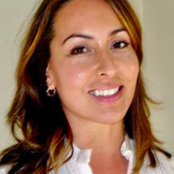 Erika Bruder Interior Design LLC
Kommenterade: Floor and wall tile
It's a custom pattern I put together. Two rows of 3x9 carrara field tile with a gray mosaic liner in between. Then 4x4 hexagons in the center.
Kommenterade: Is is a hotel design?
This is a bathroom in a private residence for a very nice young lady. It came out beautiful. We used varies patterns of Carrera and statuary white.