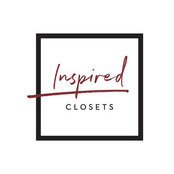 Inspired Closets Southwest Florida
Kommenterade: TV console
This console can be built which is why we posted the picture. Please let us know if we can help you with your project.
Kommenterade: Options for wall mirror
without seeing pictures of the existing space, that's a pretty hard question to answer... If you are looking for more light there are many ways to accomplish that depending on existing conditions. M...
Inspired Closets Southwest Florida
lade till ett foto i idéboken:
Closets
2 dagar sedan