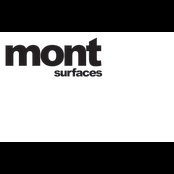 Mont Surfaces by Mont Granite
Mina artiklar
Sponsrad artikel
You know more than you think about stone, so enjoy exploring your options, a Cleveland-area expert says
Artikel 1 av 1
Kommenterade: color
HI...thanks for your inquiry. Unfortunately, Mont Surfaces no longer carries that color. Please let me know if I can assist further. Thank you.
Kommenterade: Kitchen counters
Hi! Mont is a wholesale supplier of surface materials. Our products are sold to your industry professional (fabricator) so we cannot provide pricing directly to you. I recommend you discuss a surfa...