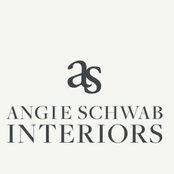 Angie Schwab Interiors LLC
Kommenterade: Flooring
Thank You! It's luxury sheet vinyl by Mannington. It's their deco pattern in wrought iron. If you're in my area, H&R Carpets & Flooring did this project and they did an awesome job!
Kommenterade: wall color request
SW7646 First Star is the paint color in the kitchen and living room.
Kommenterade: What type of tile was used in the shower enclosure?
Hi There. Thanks for the question. Bathrooms can be tricky to photograph with so many reflective surfaces but here's a shot of the shower. We used a pebble on the shower floor and a 12x24 on the showe...
Angie Schwab Interiors LLC
gillar ett omdöme av
Angie Schwab Interiors LLC
2 dagar sedan
Lindsey Kavanaugh
betygsatte
Angie Schwab Interiors LLC
2 dagar sedan
Angie Schwab Interiors LLC
gillar ett omdöme av
Angie Schwab Interiors LLC
2 dagar sedan