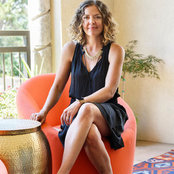 Ashleigh Weatherill Interior Design
Kommenterade: Awesome look?
The ceiling was already a bit awkward, so instead of trying to camouflage it or try to make it disappear I decided to embrace to by using the two colors.
Kommenterade: Who makes the blue chenille fabric from?
Hi, Linda, The sofas and fabric are from Calico Corners (one of the sofas was existing, so we went back, got another and had them both upholstered in the same fabric). I'm sorry I don't have the exac...
Kommenterade: Interior Paint Color
Hi, dorigousa, the wall color is BM Elmira White and I believe the trim is BM Dove White